Productions Bulle offre le service de SPECTACLES SUR MESURE.
Voici quelques groupes déjà mis en place que nous offrons régulièrement pour divers événements:
Datak
Est un groupe de musique lounge aux inspirations électros et jazz. Le groupe cadre parfaitement lors du cocktail début de soirée et donne instantanément une allure branchée à vos événements.
Extrait 01
Extrait 02
Extrait 03
Extrait 04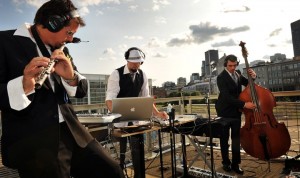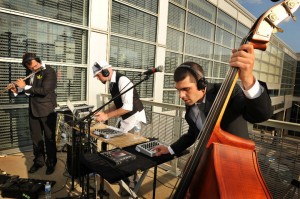 Ninja Toys
Réveillez le rocker en vous pendant le spectacle de Ninja Toys! Reprenant tous les plus grand succès des années magiques du Glam Rock, ce groupe énergique saura vous ramener directement dans vos souvenir d'adolescence. Alors sortez vos bandeaux, vos jeans troués, vos signes de 'devil' et laissez vous aller!
Final Countdown
I wanna rock
Livin' on a Prayer
Paradise City
Thunderstruck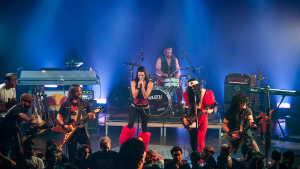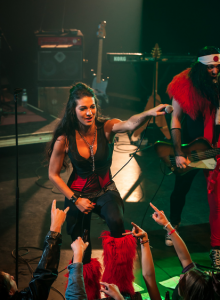 Cigar box
Saura donner une belle ambiance à vos soirées en vous faisant chanter et danser en reprenant des classiques du pop rock!
I Saw Her Standing There
I'm Yours
Satisfaction
Summer of 69
Wonderwall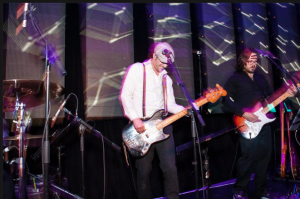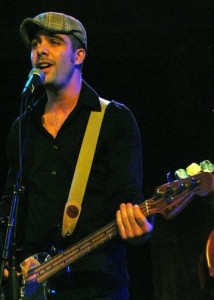 Banana Split
Est un groupe qui vous fera danser toute la soirée! Passant du disco au pop en rajoutant une touche rock, votre soirée sera un succès garanti!
Boogie Oogie
Like a virgin
Hot Stuff
Locked out of heaven
Moves like Jagger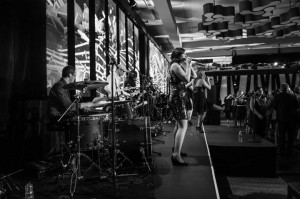 Sweet'n'Sour
Est un groupe qui mélange à la fois l'élégance du jazz et la vitalité du pop. C'est en reprenant les succès des plus grands artistes de la musique populaire qu'ils laissent aller leur imagination et vous livrent des versions inusitées de ces chansons que vous connaissez par coeur. Vous serez surpris de fredonner les airs qu'il interpréteront tout au long de la soirée.
Bad romance
Beat it
Bulletproof
Hit me baby one more time
La isla Bonita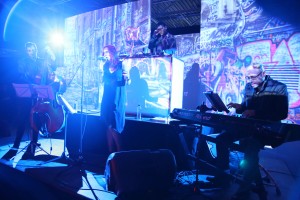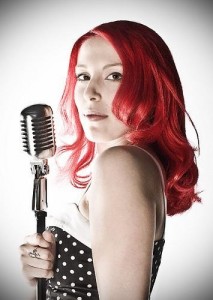 Nous savons que chaque événement est unique et nous vous permettons de concrétiser vos idées musicales les plus folles. Le concept unique de Productions Bulle est de mettre sur pieds des groupes sur mesure, parfaitement liés aux concepts de vos événements. Productions Bulle travaille depuis longtemps avec des musiciens expérimentés oeuvrant dans tous les domaines et les styles musicaux. Depuis quelques années, plusieurs spectacles ont été réalisés pour plusieurs événements corporatifs et mariages.